My UNI..
This is SHOIN.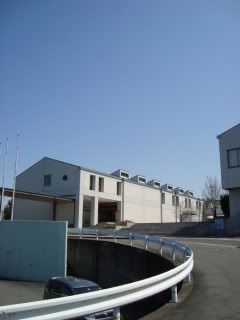 I really like the area that this Uni is in. Small and country. Not so good when you are looking for a bite to eat. Lot's of run down shops that you can't figure out if they have closed down 15 years ago or if they are still open but only sell some dusty confectioneries.
The other UNI I teach at is MOMYAMA...
It has a spacious and wide campus. Unfortunately it takes me half a day to trek down there.