1. Met a really cool guy named Kevin Rees. Saw an ad that he was looking for someone to jam with. Answered the ad and showed up at his studio a few days later with my ax in hand. Importantly I walked away with a three really good books that I am going to use to jam. Hope to meet him again and maybe catch one of his liver performances.
2. This Sunday I got TWO jam sessions.
3. Tonight I went to a live with AYA.
4. This is how Japanese stretch...
5. This is my UNIVERSITY:
6. The cherry blossum festival is over but the pictures remain...
7. More pictures of mystery girl!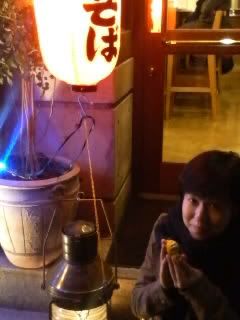 8. JASON is back in town. I am really looking forward to meeting him again. He returned to UTAH and vowed never to return to J-land and especially not teach English. But now he is back after less than a year away. THis is the power of power ladies and gentlemen.