Wednesday night live...
Hi world. Had a REALLY good time. After I finished up my private I skooted out to a live club. IT was a great set up. Spacious bar with a meal that came with the show. Got a plate of omelet rice and sangria wine and sat back and enjoyed the show.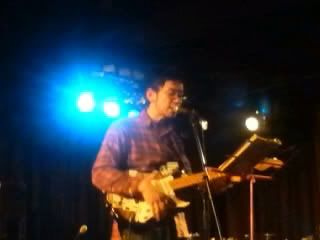 Real nice and relaxing. Good meal. Good wine. Good friends. Good music.