LAST DAY OF SCHOOL
1. Today was the last day of school at SHOIN. two month break.
2. HE'S BACK!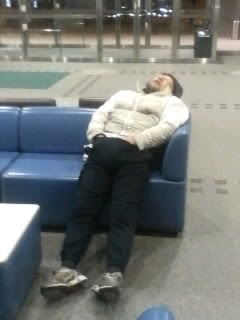 This is the homeless guy who hangs out at our pool. He was kicked out but now comes back. It's good to see him back. I was worried about where he was going especially during the extra frosty days.
3. Here'S a pix from the tacoyaki party that I had at my house. I invited over some guys I knew from a few bands and they brought over their GF. At one point they started playing this tacoyaki Russian roulette game. Tacoyaka is little doughy balls with an octopi inside. But to make it a Russian roulette game you shove in some extra crap so you don't know what you are biting into. They mixed candy and gum and it burn and stunk and now even a week later my room has a terrible barfy stench to it.
4. Here is picture of me drawn by a kid...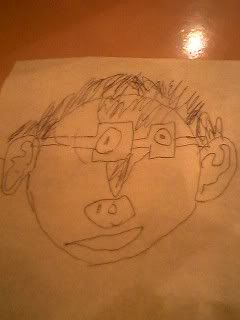 5. This is me back in my Matrix days. Of course I was a bad guy.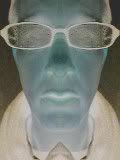 6. Long live monkeys!
7. Thanks for your mails everyone. Keep up the messages!