Art in Japan
japan has these wonderful things that you jsut happen across. Here is an exhibit of ICHIBANA. I always thought the whole idea of arranging flowers to be something like counting your belly button. Seeing these flowers though it is pretty amazing. The flowers are given a sense of EXPRESSION.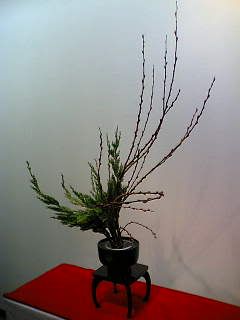 This flower arrangment lends a BOLD SENSE OF PURPOSE. Notice the sweeping leaves that srping out like flames.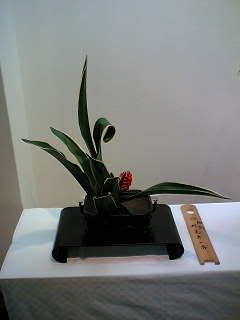 This flower arrangment says, grab a glass of the finest Italian red wine and with your Brazillian tropehy wife discuss the negative shapes created by the casting of shadows on the back wall.