Random Thoughts from Seoul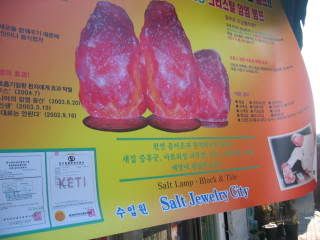 Here's a game for you! FIND THE POPE!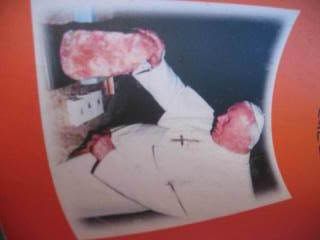 There he is. He was so senile he was baptising a rock.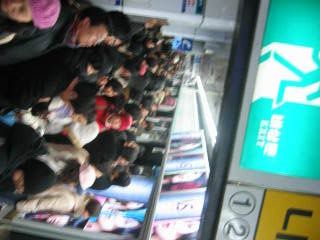 the subway on any Friday night in Seoul is WACK crowded.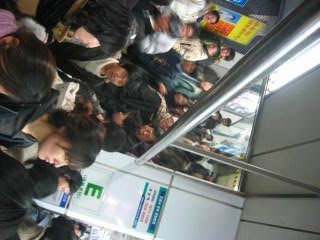 People had crowded onto the platform and there was so many people that it was backed up all the way up the stairs and past to the turnistiles. I've never seen anything like it. Then came the ride. Luckily I didn't have to stand next to someone hairy and smelly. How had that job? The girl infront of me of course.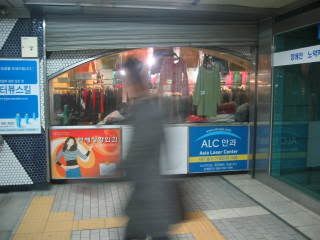 This place has special memories for me. It was the first cafe I came to when I arrived in Seoul, so it was with some sadness that I saw it had been turned into a clothing shop.
This clothing shop reminded me a bit of a garage sale, except everything was new. Hwo dare you destroy my momeories for a cheap clothing shop!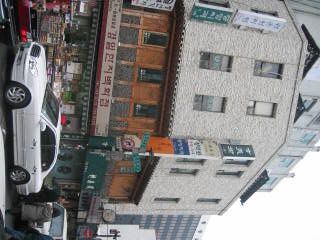 This is in In-sa-dong. A tile fell from the wall. Good thing no one was killed, especially me.
here are the new door before a door now found at all subway stops. Alas.... I used to really enjoy seeing the subway pull into the station and the fearful face on the subway driver as I faked a dive onto the tracks. "HAHA! FOOLED YOUR ASS AGAIN SUCKER" I would scream as the now pale faced driver would pull to a stop.
Now they have put up an extra door and I can't do that anymore..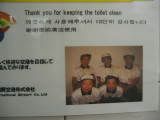 Here are the people who clean the tolets at the In-chon airport.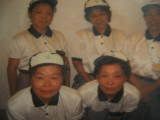 Here is the close up you have been waiting for.
The Seoul trip was great. You know, being back, one of the things that I noticed was that people were on the edge. They were always on the edge, I guess I just noticed it more this time. Korea is not a rich place. There are rich people of course and they spend billions of dollars on English lessons. But there are also the not rich.
Being there and seeing old friends was great. I am already planning to come back!