My First day
When I arrived in Japan one of the representatives from the University met me at the airport and took me too my new house. It was located about one hour outside Tokyo in a little city appropiate named Higashilink which means 'a place in the forest.'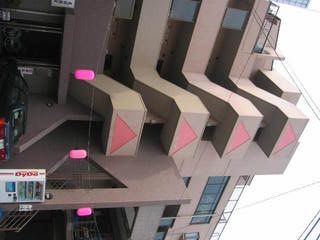 When I arrived Westgate prepared a box of basic neccesities. Here is Akiko posing with some random item that they gave me.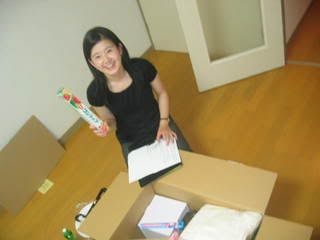 It contained a lot of things that you need for daily life. Nothing was expenisvie but it was one of those things that Japanese companies do to make you feel like they respect you as a employee.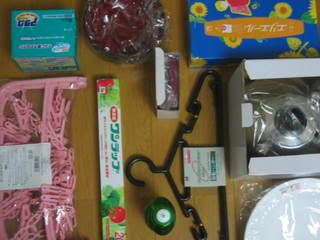 What do you know! Batteries ARE included!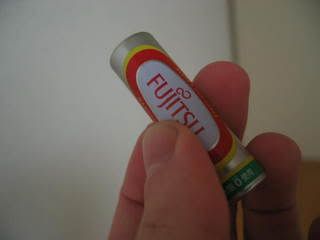 They also gave me a phone. Note the three buttons. That's who I can call: boss, higher up boss and some boss who lives up in the clouds above Mt.Fuji. The phone can't call out, just receive. So it was mostly a work phone.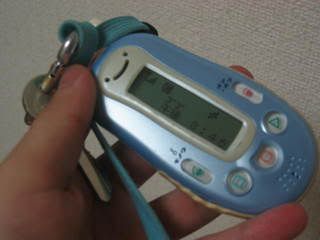 I settled in and found a nice sized room with a futon and T.V. In the corner.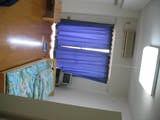 There was also a clean bathroom.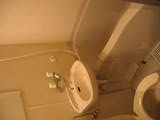 ....and a kitchen area with a small refrigerator, stove and washing machine.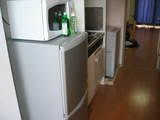 Actually, I was not used to so much space so I spent most of my time pacing the floors. I also got a chance to do cooking for the first time in ages. Other than the speghetti which came from a jar, nothing I cooked turned out very well. Alas...
The rent for this palce was $800 which includes all bills paid. I think it's a little bit higher than market prices but still nice enough. I never did get any strange bugs in my place. Again, alas....
One thing I hate about this palce is that there was no place to sit. I tried the floor but I just didn't dig it so I sat on my bed. I din't dig that either because it was like going to bed. In order to make this the mod pad that is the Arthur Lauritsen Party vessel, it would have to include some chairs. Other than that, it was a nice clean place.