NEW FOODS
EVERYDAY I tried something new. Even something like a 7-11 would have an assortment of NEW and EXOTIC products. There are so many NEW and EXOTIC things here, why hasn't this hit the American markets I naively asked myself.
Here is a sampling of what you will see in a 7-11. They have dried products of every stripe.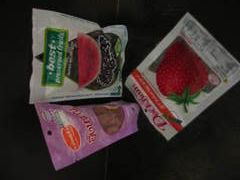 Here we see dried WATERMELLON SEEDS! They are, inedible. Basically, watermelon seeds are hard tasteless pits. Put them in a cool NEW and EXOTIC bag and they are still hard and tasteless. The strawberries were the same as something found at the bottom of your shoes. Compared to some of the other items, nice.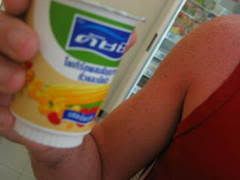 This is the corn and kidney bean yogurt. I was actually able to take two nibbles before I reached retching point. At the local breakfast they served muesli and yogurt. We spied this yogurt in the kitchen and we snickered maliciously at the prospect of some naive tourist getting served a dose of the corn and kidney bean yogurt with his muesli. It was like watching a comical game of Russian roulette.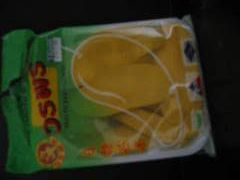 This was so terrible, I could only open the bag. It's mango, but it's PICKLED! So basically it tastes like pickle ice cream.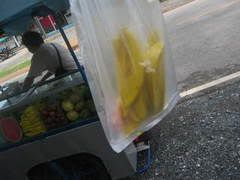 Our local fruit seller was hawking these. I naively assumed that they couldn't possible be the pickled mango. I picked up the bad and I immediately knew something was wrong. Even the touch is terrible.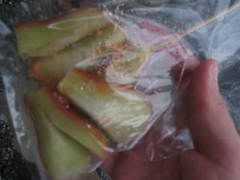 This is Jambo, a kind of pear and apple hybrid that is usually eaten with chilly sugar. Most of the crap I ate was terrible, so the fact that this was edible was a big plus.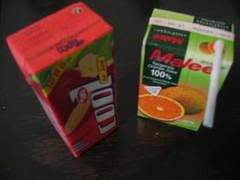 Juice made from new fruits. Nice.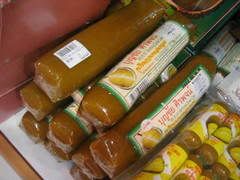 This fruit is called durian. It looks like big logs of shit sealed off in a plastic tube, which, in fact, you would be much better off eating than this wretched fruit. At the market, some goof-ball seller game me some to sample. It was all I could do to keep from getting down on all 4's and dry heaving.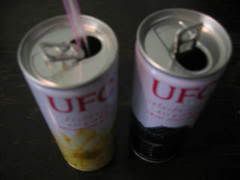 Chrysanthemum juice and black licorice juice. First edible. Second, terrible.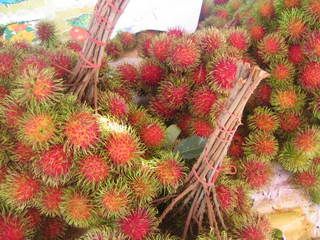 This was nice. Kinda like lyche. At least it looks cool.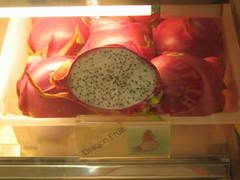 Dragon fruit. finally something cool! When mixed with mango juice it was a real nice drink.