The Last Day before Heading Home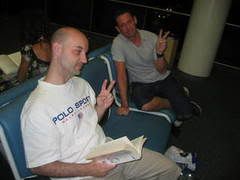 "OK EVERYONE! We're going to take a picture just like Koreans. It's going to be an airport picture and everyone is going to make the Rabbit sign!" I said gleefully.
"I can't believe your doing this" groaned Barrie. Curtis pretended to read his book.
"OK everyone, look up for one second" I said. "Now smile" I said as I took the picture.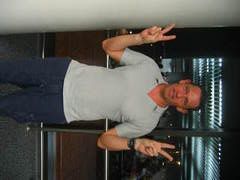 "You like Pictures, right Barrie? Stand there and let me take your picture."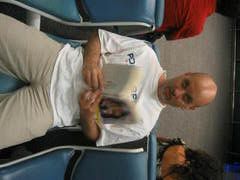 "Yoo-hoo Curtis! Now it's your turn. Smile for the Camera!"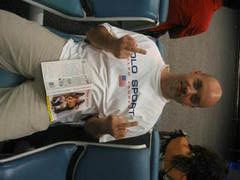 "O.K. Give me two fingers for the camera Curtis. Oh my! That wasn't very nice, was it?"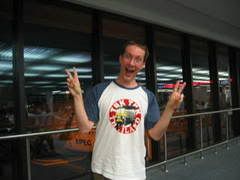 "This is how it's done everyone! Just like Korea!"